Pre-Christmas sales Event!
Christmas is coming. Mmosale has prepared some wonderful warm-up activities for players worldwide. As a reliable in-game items and PL online supplier, Mmosale is undoubtedly one of the best choices for you.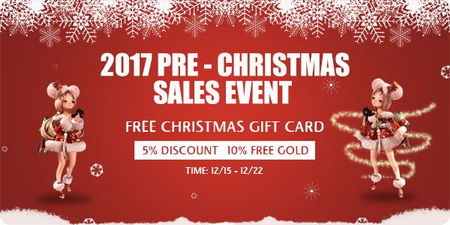 Time: 12/15 - 12/22
Orders above €20 will get a Christmas gift card, which is worth of 5% your order total and can be used to buy anything at our store(only valid during 12/23 -12/31).