The final part of our 13th Anniversary Sales
You missed the opportunity to enjoy our 13th anniversary sales? Don't be disappointed! Look here - one last chance appears.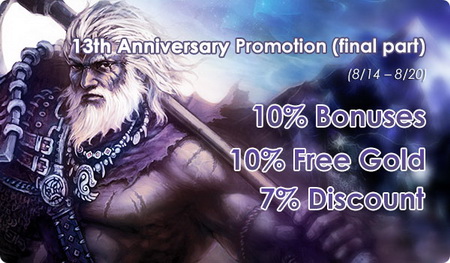 Time 8/14 - 8/20
1. All orders can get 10% bonuses.
2.Extra 10% free gold or 7% OFF for 3 games very day (The games will be posted on our social media pages).
Thanks again for your support and enjoy the game.